Welcome to Vienna, City of Music!
Enjoy a piece of musical world cultural heritage
played by the Imperial Classic Orchestra at Haus der Musik.
The Salon orchestre "Imperial Classic Orchestra" presents a selection of classical music, dreamy waltzes and the most beloved operetta melodies, for the Viennese people and for visitors of the city. Experience the magic of the worldfamous masterpieces of Mozart, Strauß, Beethoven, Haydn and Vivaldi.

Join our concerts at Haus der Musik, in the historic centre of Vienna. Enjoy the programme!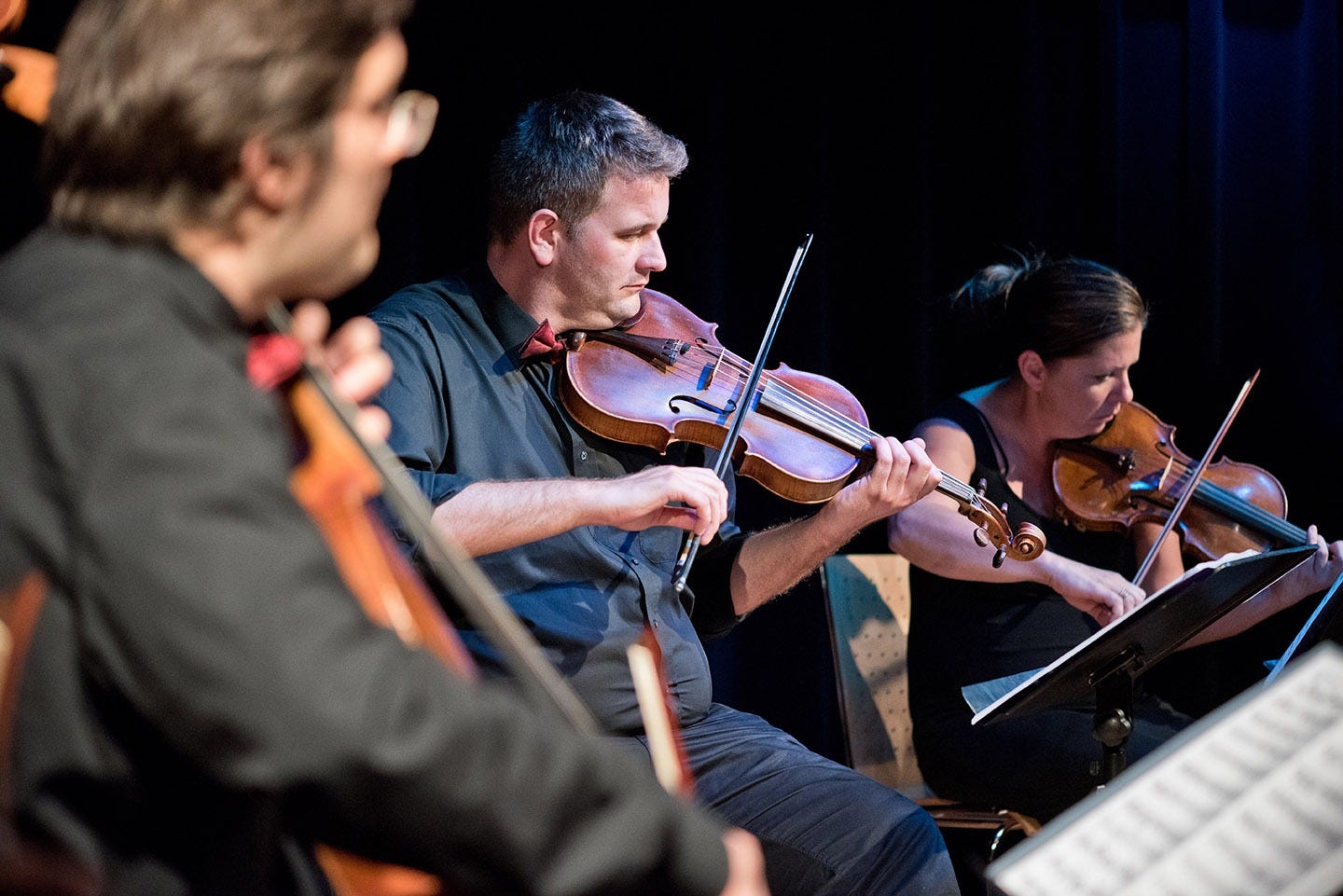 Get your tickets now!
Concerts by "Imperial Classic Orchester"
Haus der Musik - Divertimento Saal
Program of the Orchestra
Singing & dancing to classical music
W.A. Mozart: The Magic Flute, Le Nozze di Figaro, Don Giovanni


Johann Strauss: Vienna Blood, The Beautiful Blue Danube Waltz, Radetzky March
Ludwig van Beethoven: Rage over a lost Penny
Haydn: Instrumental Composition
Subject to change
The World of Classik at Haus der Musik:
Experience Wiener Klassik conzerts at the Divertimento-Concert Hall: Top floor of the Soundmuseum "Haus der Musik".

Haus der Musik, Seilerstätte 30, 1010 Wien
Only a few minutes walk from St. Stephen's Cathedral and the State Opera
Special offer!
When presenting your official Imperial Classic Orchestra concert ticket at the cash desk, get one full price ticket (Haus der Musik) for 12€ (regular 16€)! Valid for one person per concert ticket.